Research shows that healthy students do better in school, and that parents play a critical role in their children's health and learning. In the Centers for Disease Control (CDC) Whole School Whole Community Whole Child (WSCC) model, the importance of parent engagement is recognized and as a key component states that "parents and school staff work together" to support and improve students' learning, development and health.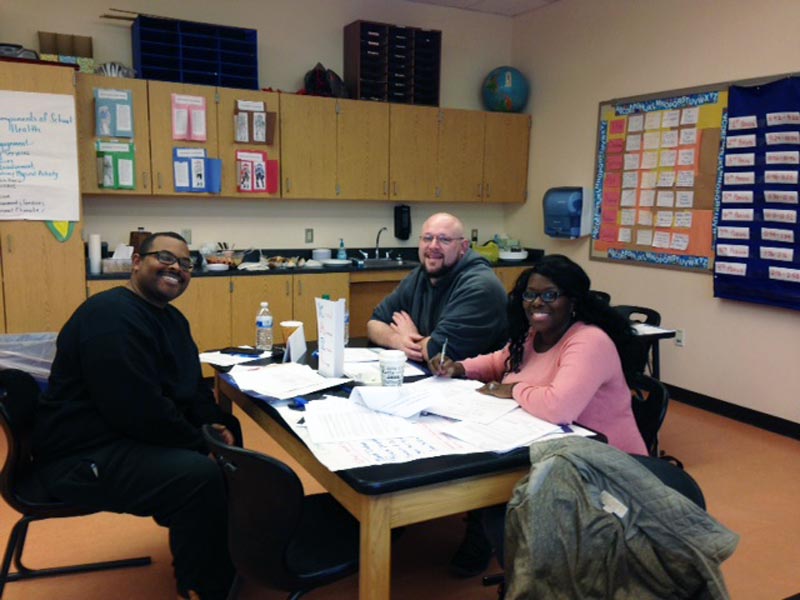 The Department of Health is actively strengthening parent engagement in New Jersey by offering a parent leadership development opportunity, known as "Parents as Champions for Healthy Schools", through its school health project.
This hands-on, interactive workshop provides parents with the knowledge, skills and confidence they need to partner with schools around health. In the workshop, parent teams learn about school health, develop advocacy skills, determine an area of need in their school and create an action plan to address that need in partnership with their school. Parent teams that complete the workshop may apply for a small grant in collaboration with their school to implement their action plans. An external evaluation of program effectiveness shows the "Parents as Champions for Healthy Schools" training as significantly increasing parents' knowledge, skills and confidence in engaging in school health.

Approximately 200 parents from 18 school districts throughout the state have participated in the workshop since it was developed three years ago. During the course of each workshop, parent teams identify school health actions to work on in collaboration with their school staff, based on the needs of their school. These actions include a broad range of projects, such as a school-wide health fair, yoga classes to help students manage stress, materials to promote physical activity during recess, school garden equipment and family fitness events. Two parent teams addressed school culture and climate. One school created a school-wide family art project and another chose to implement an evidence-based school climate program.
Here is one example of how parents, school staff and the community worked together as a result of the parents' workshop training:
Dr. Michael Conti School – PS#5 PTA, Jersey City
A PTA parent team from Dr. Michael Conti School No. 5 in Jersey City purchased seating, a storage shed and storage bench that would complete an outdoor classroom in their school garden, with donations of planters and a wall-mounted chalkboard. The grant led the PTA to form a "Garden Committee" and plan a garden celebration/ribbon cutting with the Mayor on April 25, 2016 in honor of Earth Day for their school. The ribbon-cutting gave students an opportunity to plant seeds, dig in the dirt, take home flowers, watch a healthy cooking demonstration with pickled vegetables and taste the results. To show the connection between health and environmental protection, a group of middle school students demonstrated the use of the biodegradable plastics and homemade HEPA air filters that they had created as part of their science class.
If you have questions or want more information about the Parents as Champions for Healthy Schools training, please email kstraim@spannj.org